Daubert 27.17" Wide Manual Wing Chair Recliner
This product is designed with an adjustable footrest, wide armrests, padded seat cushion, and a thicker backrest. The dual-function operation allows you to recline and elevate your tired feet at once. This recliner can be adjusted to 95-160 degrees, you just need simply lean back to the reclining chair to the position you like, it is ideal for watching TV, sleeping, reading, or simply relaxing.
This product is sleek, modern, and sophisticated. Padded softback, delicate handles, and solid wood legs make the accent chair elegant and sophisticated for your home décor, suitable for living room, bedroom, and more.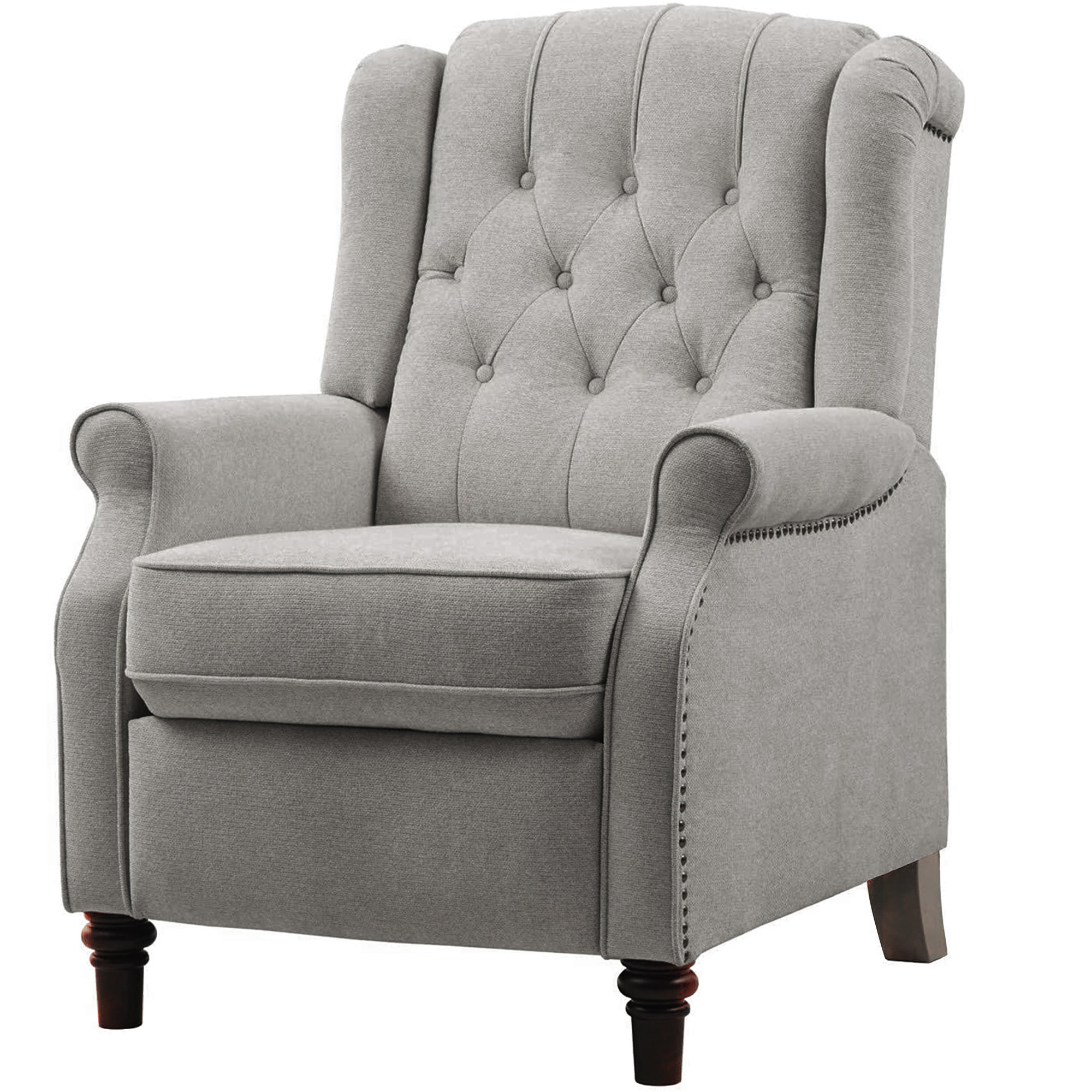 Daubert 27.17" Wide Manual Wing Chair Recliner